More people = more cars = bigger roads = more noise.  If you live or work nearby a busy road or highway, you know firsthand how disconcerting and annoying the resulting noise is.
And it is relentless…. day and night.
While both the federal and state governments have made efforts to address the issue of highway noise and its adverse impacts on society, their traditional remedy has been to place large, sound-reflective concrete barriers on the worst offenders.
Learn Why our noise barriers are better than concrete sound barriers.
Highway Noise Abatement
Fortunately, the development of highly-effective and aesthetically-pleasing sound-absorbing noise barriers like the RetroSorb System has proven to be a more effective option than concrete for this application.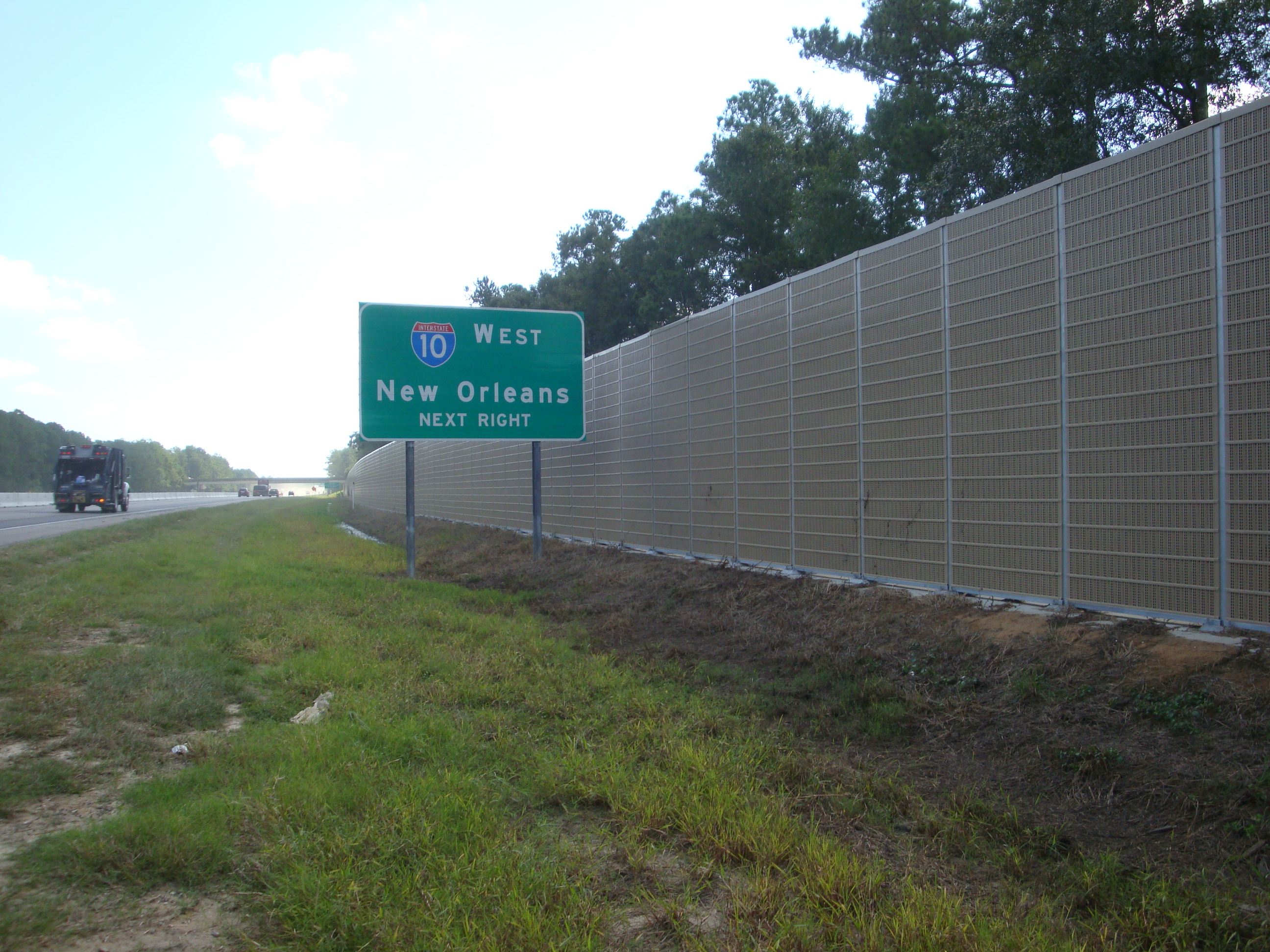 Not only do these highway barriers significantly decrease noise levels for nearby homeowners and businesses, they provide a pleasing visual screen for the unsightly chaos of traffic and road noise.