Traffic noise reduction is a concern on the minds of airport officials and the Federal Aviation Administration or FAA.
Keeping the level of airplane exhaust and jet engines from bothering a community is not easy where the loudest levels occur during takeoff when the plane must reach a minimum speed to achieve takeoff.
Regular exposure to loud noise has detrimental effects on the health of residents who are located near the takeoff platform for any airport. Our noise barrier walls with absorptive materials offer a solution that is found to work better than traditional concrete walls and similar barriers with reflective materials.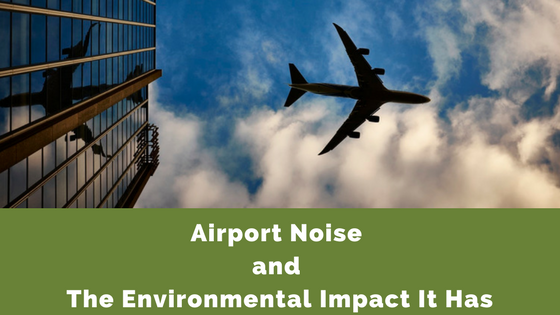 Noise Level Study
The reason that our absorptive sound walls work so much better is that they eliminate sound instead of reflect it to another area, like in the case of the San Diego International Airport and the Part 150 study1.
Lawmakers propose changes to the 65-plus decibel regulation at SDIA. Lorie Zapf, a council member in California, says that she hopes the FAA will help the communities of La Jolla and the Point where noise levels are near the 65-decibel minimum, but not quite meeting the threshold for noise eliminating assistance.
Recent changes in flight path patterns and intensities are factors contributing to higher noise levels around the San Diego International Airport.
Dangers of NOT Using Outdoor Noise Barriers:
Muffled hearing and loss of hearing
Lower work production
High blood pressure and increased stress levels
Begin or increase using drugs
Social handicaps like agoraphobia2
Changes in brain chemistry and difficulty in breathing
Heart attack, stroke, and heart disease
Even an early death heart attacks, strokes and heart disease3
How Sound Walls Reduce Environmental Noise Complaints
Business owners that operate airports or commercial spaces with loud noise can benefit from installing noise barrier walls that kill the sound instead of bouncing it back in another direction.
Our sound absorbing walls dampens sound and diminishes the effects and stays within local noise regulations as well as helping with providing good community relationships.
Airports
Shopping Center and Big Box Stores
Warehouses
Manufacturers and Industrial Companies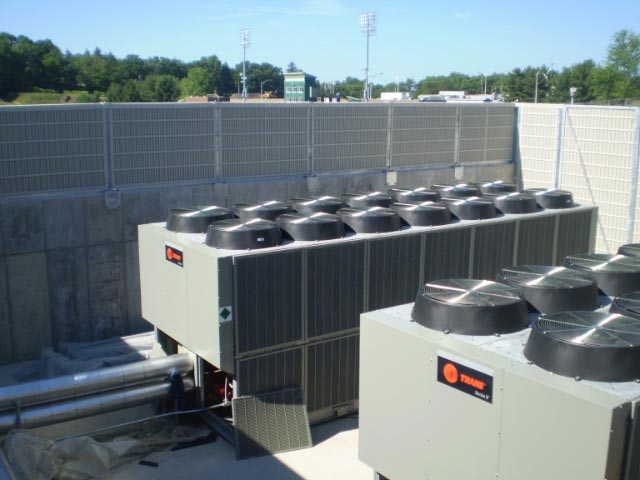 When you have thousands of embarking and getting off from airplanes each day, there is going to be a lot of traffic noise.
One way large municipal airports are reducing the offensive noise is by erecting highway sound barriers along the entrance and exit roads leading to and from the main airport terminals.
Our absorptive noise technology works alongside taxiways and takeoff ramps too. When the plane or jet reaches maximum throttle to begin climbing from the tarmac, the traffic noise reduction technology traps the sound and forces it to travel through a maze of sound dampening materials.
Benefits of Our Noise Barrier Walls
When the sound wave comes out of the other end of the wall, the wave has little energy left, and therefore reduces the noise level around the area.
Made With Recyclable Materials
Fewer Noise Complaints
Reconfigurable Wall System
Appealing and Lightweight Design
Corrosion Proof and Long Lasting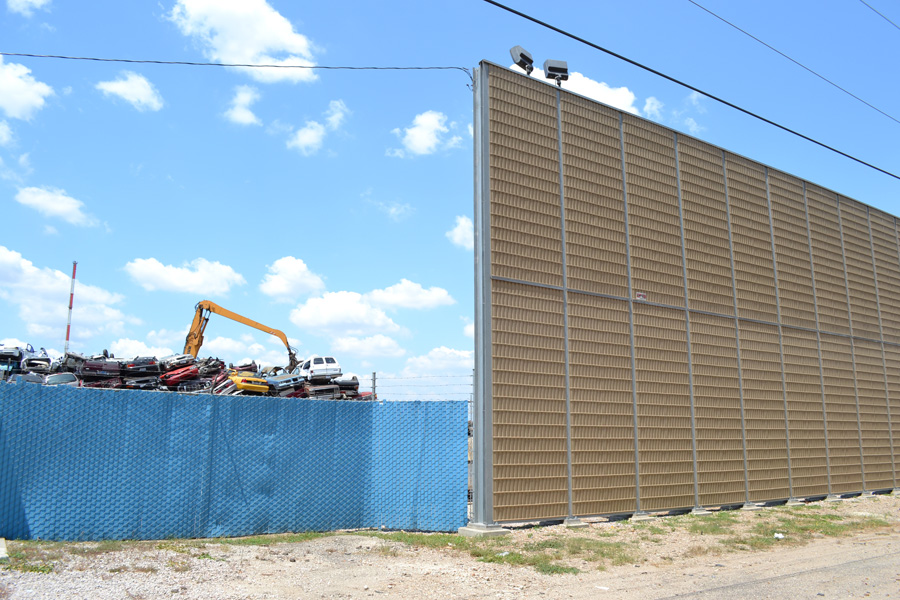 Using noise reducing walls is an excellent solution for airports and corporate entities. The elimination of sound keeps the business compliant and surrounding communities happy.
There is no need for air quality testing because no offensive sounds get past the outdoor sound barrier walls walls. It is a win-win for the company and the environment.
1 http://www.sdnews.com/view/full_story/27533091/article-New-study-to-evaluate-airplane-flight-paths-and-noise-in-coastal-neighborhoods?instance=most_popular1
2 https://www.ncbi.nlm.nih.gov/pmc/articles/PMC1253729/
3 https://sciencetrends.com/airport-noise-modelling-strategic-environmental-impact-assessment-aviation/