Every urban expanse has a "construction season" where potholes, new apartments, and highways get attention when the weather is nice. All this building comes with a hefty disadvantage.
Noise pollution is an unfortunate side effect of construction.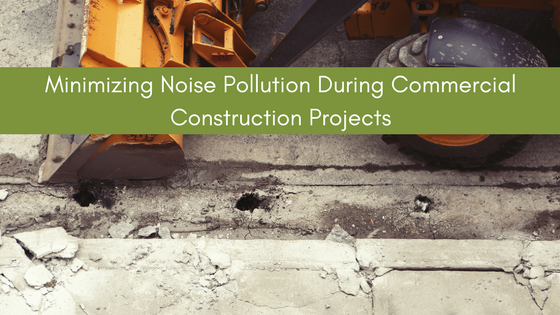 How can businesses diminish the noise and keep everyone happy? Noise barriers offer a custom solution that eliminates the loud noise and looks appealing at the same time.
The Downside To Traditional Noise Barriers
Historically, most highway sound walls have been constructed with brick or concrete. While some of these barriers do an acceptable job of blocking noise from passing through them, solid walls bounce or reflect noise in unpredictable and unwanted directions.
In some situations, the noise can get louder or adversely affect unintended residential zones. These sound-reflective walls were once thought to be the answer to most outdoor noise reduction, but now, *sound-absorptive materials are widely accepted as a better solution.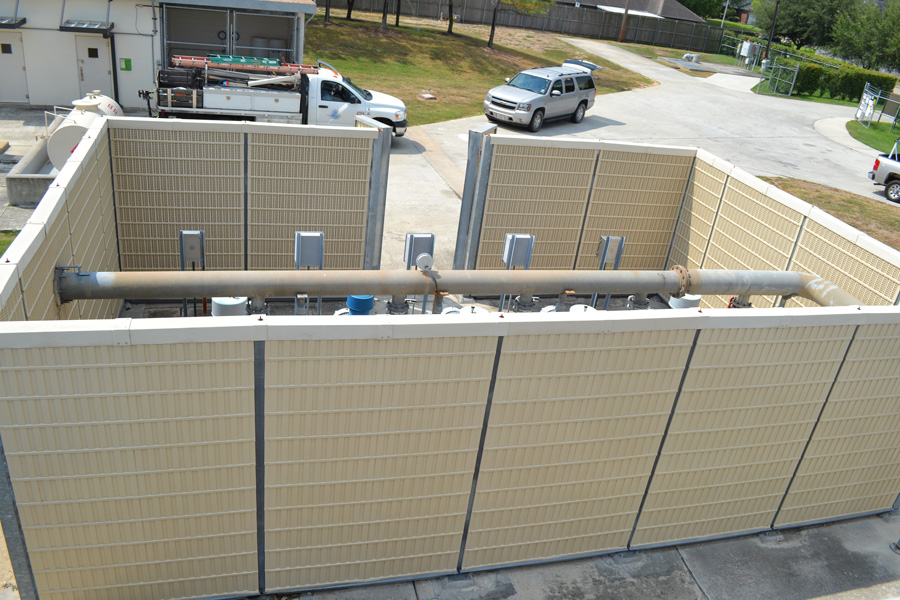 How Our Noise-Absorption Barrier Systems Helps With Construction Noise
A porous exterior shell contains sound-diffusing filler materials that trap the noise inside the panel. A solid steel framework holds these acoustic panels in place.
Noise enters the wall from the construction noise noise source where the porous exterior shell allows the noise to enter the barrier where the sound-dampening materials diffuse and trap the sound waves from escaping.
As a result, the hammering, vibrating, and traffic sounds associated with most types of construction sites are greatly diminished.
Additionally, the elimination of reflected noise makes for a much better workplace for construction employees.
Keeping compliant with noise regulations is a huge reason why more and more construction companies treat their noise issues with absorptive noise barriers rather than concrete sound walls.

Benefits of Noise Reducing Walls
Safer Working Atmosphere
No Noise Pollution to Offend Nearby Neighbors
Fewer Health Concerns Due to High Noise Levels
Less Stress Nearby Residents & Businesses
Mobile Barrier Options With Custom Configurations
Weather-Resistant & Non-Corrosive
Non-Conductive
Many Color Options
Fast Installation & Tear-Down
Mobile Noise Barrier Walls
Using mobile noise barriers is one of the best ways construction companies can comply with noise regulations and be a good steward of the community.
Noise absorbing walls are safer for employees and the environment. The best part about the walls is that they are easy to tear down and reconfigure when moving to different job sites.
Our noise barriers offer noise elimination in an attractive package with many environmental benefits. For more information, you can get a quote here, or call 888-823-5131 to speak with an expert.
*https://www.fhwa.dot.gov/ENVIRonment/noise/noise_barriers/design_construction/design/design03.cfm